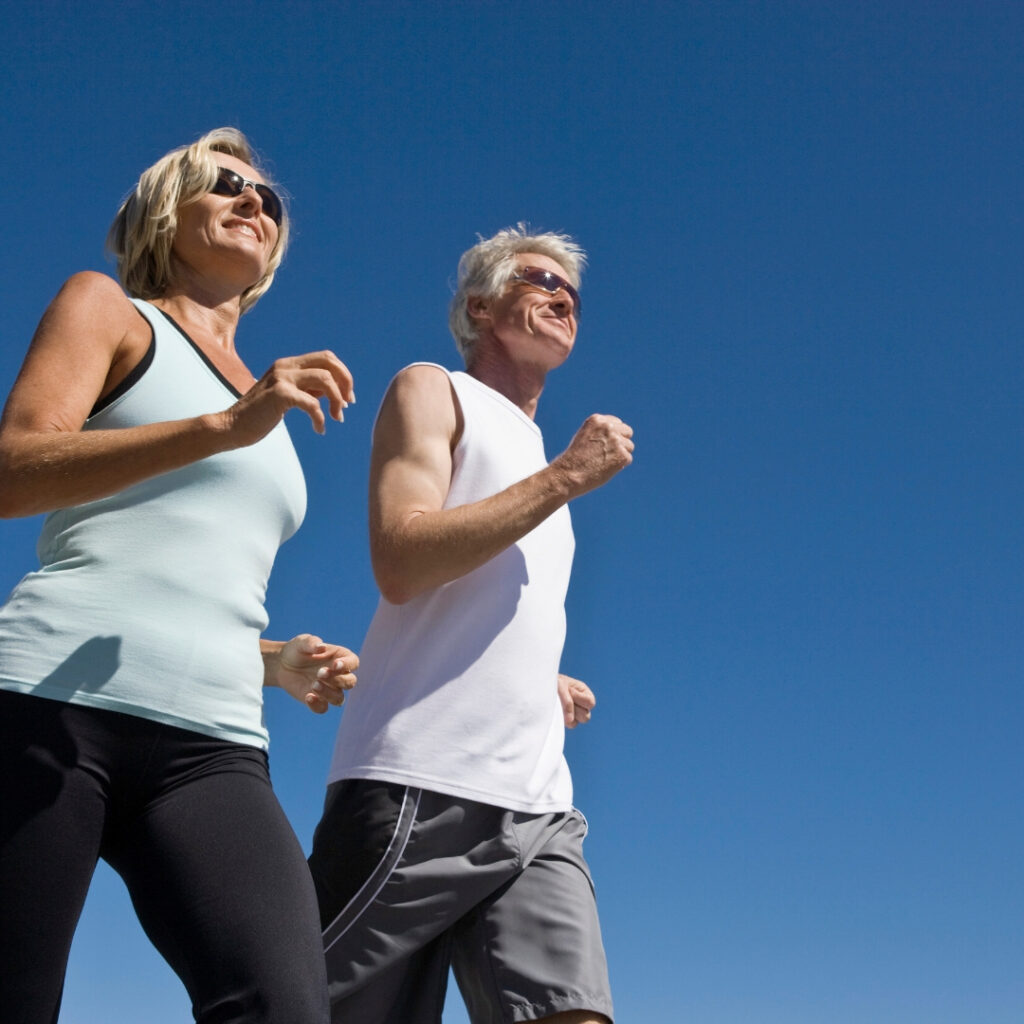 Whether you are running a short sprint or a marathon, running can really impact the lower half of your body. Running Insoles are designed with a moderate amount of cushioning and additional padding at the heel and forefoot to help absorb shock. They have a deep heel cup to help keep alignment while promoting stability. Running Insoles can also help with the prevention and treatment of Plantar Fasciitis, Shin Splints, Achilles Tendonitis, as well as knee, hip, and lower back pain.
Here Are Our 5 Best Running Shoe Insoles:
CurrexSole RunPro Insoles – The RunPro line is designed to support the foot dynamically in order to prevent over-stress situations while also strengthening the foot muscles and tendons at the same time. They feature a semi-rigid orthotic arch support that is designed specially for your arch height. Their body is made up of Freeflex, a mid-level memory foam that is constructed with bamboo charcoal to reduce odor, and CurEVA, an EVA foam rubber compound that is designed to hold to your heel, helping to reduce excess motion within your shoes.
SOLE Performance Medium Insoles – The Performance Medium Footbeds are heat-moldable or wear-moldable for a custom fit. Collaborated with ultramarathon runner, Dean Karnazes, SOLE designed a medium cushioned cork shoe insole that is perfect for footwear such as running shoes and casual shoes. They feature a semi-rigid orthotic arch support with moderate cushioning to provide a balance of comfort and support, while helping to promote natural foot alignment.
DoctorInsole FitStep Orthotic Insoles – Designed specifically for high impact activities, the FitStep Insoles will provide maximum control. With a semi-rigid orthotic arch support, these insoles are designed for all arch types. Their body consists of a polypropylene shell that is layered with memory foam for a custom-like fit. Their top cover helps absorb shock while providing additional forefoot and rear foot corrective comfort with a black suede bottom to help prevent slipping.
Protalus M100 Full-Length Orthotic Insoles – The M100 provides maximum alignment of the ankle joint, offering the greatest degree of semi-rigid orthotic arch support. They have a patented Tri-Planer technology that helps utilize force and counter force to align your ankle with your heel in an optimal position, helping to reduce unsafe range of motion. With strategically designed ridges on the bottom of the insole to help slipping, forefoot and heel padding with Poron for additional shock absorption, to their EVA foam molded body that helps provide cushioning and comfort, the Protalus M100 Insoles will make your run more comfortable.
Make your next run with us, at TheInsoleStore.com!