Ever wonder what factory insoles look like? They're basically a thin material with absolutely no support! Sure they feel great when they're brand new, but they wear out quickly.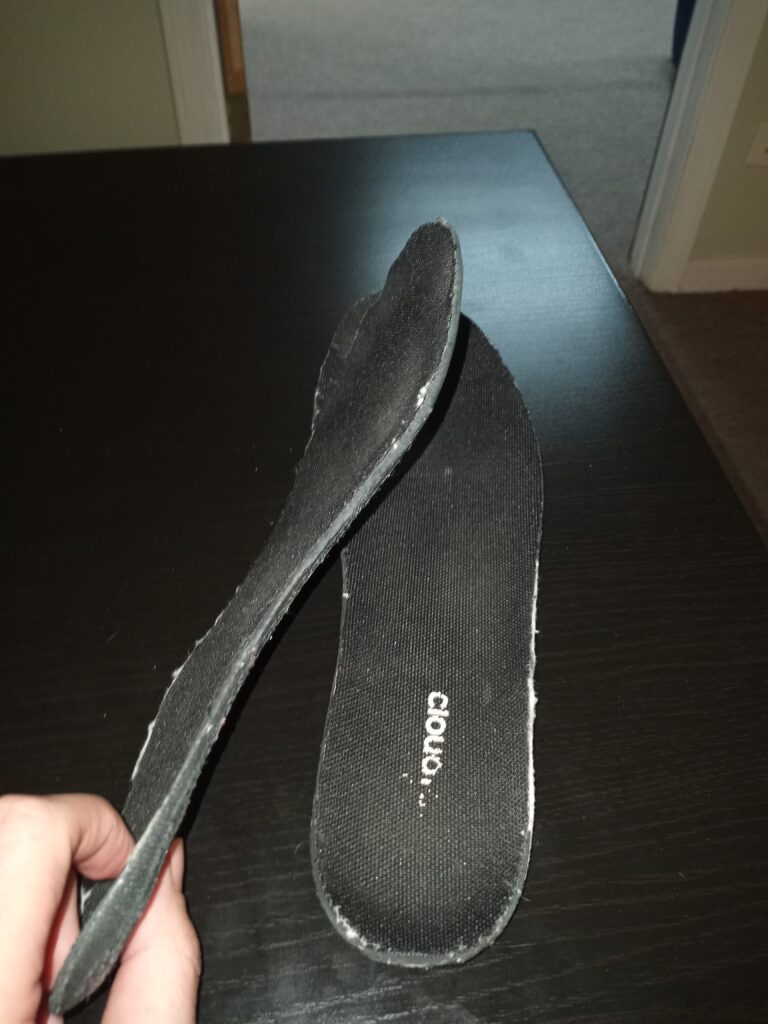 When you purchase a new pair of shoes, you want to make sure you get them a good pair of insoles that provide you with proper support to keep your feet feeling good and a bonus of keeping your shoes in better shape. If you suffer from pronation or supination, your shoes can wear unevenly in the heel.
If you're looking for a quick replacement that is good for all arch types, take a look at these three insoles:
Pedag Viva Sneaker Insoles – These insoles are a full-length, semi-rigid orthotic arch support insole for low to medium arch types. They are constructed with a Trevira Bioactive fiber that consists of cotton terry cloth woven with nano sized silver particles for skin safe, permanent antibacterial protection. This special cotton terry cloth keeps bacteria from growing and causing odor while the cotton absorbs moisture and allows the foot to breathe-so you stay "Cool and Comfortable" all summer long. Their thin design allows a comfortable fit in almost any shoe or boot with a cushioned heel plug to provide shock absorption on heel strike.
New Balance Sport High Impact Insoles – These insoles are a full-length, semi-rigid orthotic arch support insole that was designed with long-lasting comfort and durable support for high-impact activities. With their arch support, forefoot pad, and deep heel cup, these insoles add game changing comfort to athletic footwear!
DoctorInsole LifeStep Orthotic Insoles – These insoles are designed for wider uniformed shoes or work boots. They are a full-lenght, semi-rigid orthotic arch support. They feature a top cover that contours to the foot, providing lasting comfort and increased shock absorption. Their poly-grade shell allows for optimal arch support and maximum control, helping to redistribute pressure, restoring natural alignment. Their bottom cover provides additional shock absorption, helping for a proper fitting shoe.
Find your perfect insole today, at TheInsoleStore.com!