Turf Toe happens when your big toe joint is forcibly hyperextended, or bends upwards too far too suddenly, causing stress on the ligaments around the joint which are called your metatarsophalangeal joints or MTP joints. Turf Toe can affect everyone, not just football and soccer players (who tend to be affected most)!
Causes & Symptoms
Turf Toe is most commonly seen in athletes that perform on artificial turf, such as football players and soccer players. However, dancers, gymnasts, basketball players, and people who play or run on hard surfaces can also be prone to this painful condition.
Symptoms of turf toe include pain, swelling, and limited movement at the base of your big toe. If it was caused suddenly, typically a 'pop' can be felt. If it is a repetitive injury, symptoms can worsen over time.
Prevention & Treatment
To prevent the likelihood of a recurring turf toe injury, there are a couple of different steps that are suggested. The most common prevention measures are to wear a better supporting shoe or to wear an insert in your shoes to help prevent your toe from bending too far backwards.
TheInsoleStore.com offers two great products exclusively for Turf Toe!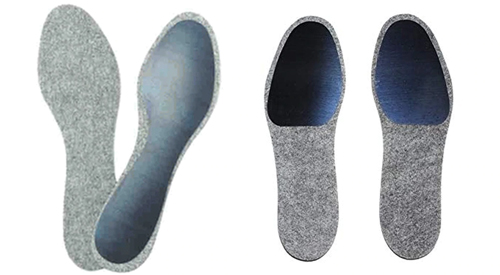 These insoles are specially designed to immobilize the big toe joint to minimize movement and bending of the toes during walking, running, and athletic sports in everyday life, while helping to prevent the jamming of the toes.
When symptoms first occur, make sure to follow the RICE protocol: Rest, Ice, Compression, and Elevation. In addition, also consider an over-the-counter anti-inflammatory medication, such as ibuprofen, to help relieve some of your symptoms.
Doctors recommend keeping the top in place to prevent injury from worsening. For extreme cases, doctors will recommend either wearing a special walking boot or surgical treatment.
Protect your toes today, at TheInsoleStore.com!