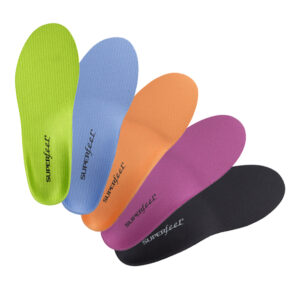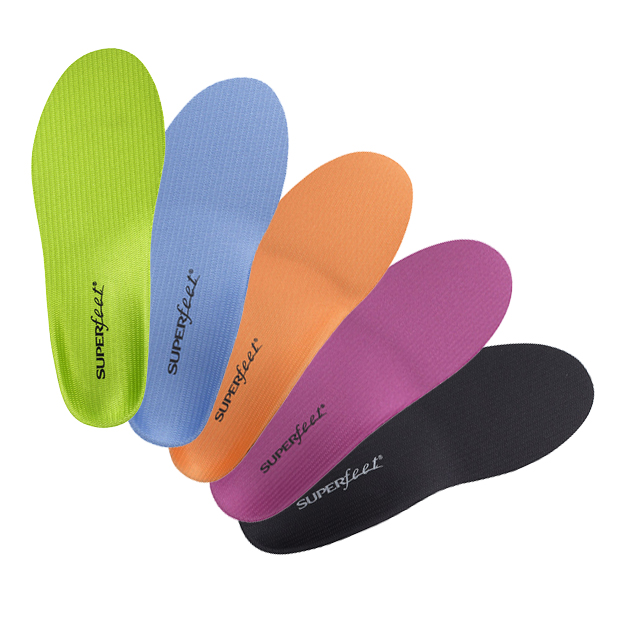 Everybody knows the Superfeet Premium Insoles by their color; however, we are often asked: "which color is best for me?" At TheInsoleStore.com, we have created a quick-glance chart in an easy to read format in order to properly suggest which Superfeet Insole may be the best fit for each situation. There are generally three distinct qualifications that will help decide which Superfeet Premium Insole is best for each individual: foot type, shoe type, and physical activity and/or health ailment.
This is TheInsoleStore.com Superfeet Premium Insoles Color Chart by product popularity:
  
We carry two additional styles of Superfeet Premium Insoles that many customers are not aware of. These are specialized shoe inserts primarily for those not wanting a full-length shoe insole or for casual, dress, and high heels.