Every podiatrist knows that plantar fasciitis insoles are a big part of the solution for the disorder. Because plantar fasciitis affects the soft tissues on the bottom of the feet (and inside the foot), it's not really possible to do anything like surgery for the condition unless there has specifically been torn ligaments that need to be repaired. Soft tissues include tendons, ligaments, joints, and everything that holds the skeleton together.
Modern medicine still doesn't have any great ways to heal soft tissues, and conditions such as plantar fasciitis can linger for months or even years. Doctors use tactics such as decreasing inflammation so soft tissues can heal but that's about it.
Decreasing inflammation may be a good tactic for pain relief but there's a better one for plantar fasciitis– some plantar fasciitis insoles!
Why is it possible to get pain relief with plantar fasciitis insoles? Because plantar fasciitis is caused by overworked muscles in the area of the medial arch of the foot to the soles of the foot due to poor alignment of the foot and/or excessive pronation, anything you can do to correct this will result in pain relief.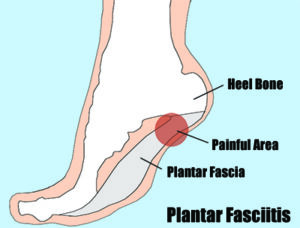 Plantar Fasciitis Insoles are well made orthotics that fit inside your shoes. They should always have these two features:
• Strong arch support (this doesn't mean the arch supports are rigid and will hurt your feet. With modern technological advancements, arch supports can be made softer so you can immediately start to experience pain relief after adding them to your shoes.)
• Deep heel cup to keep the heel where it should be when you walk and run. By insuring proper foot alignment during walking, you will have pain relief when you have plantar fasciitis insoles in your shoes with this feature.
Some of the top Plantar Fasciitis Insoles that we carry at TheInsoleStore.com are:
With the perfect insole for Plantar Fasciitis, say goodbye to your pain at TheInsoleStore.com!